We Celebrated 100 Years of Keto Science At The
Meet our Speakers, our team sponsors
Dr Wafaa Abdel Hadi´s lecture on Wednesday 15th of June our day dedicated to Cancer
at the 2nd International Keto Live Conference in Switzerland 2022
Pictures by Georgia Schoonbee
A big thank you to our wonderful attendees!
Our advisory Board Members Dr Jürg Kuoni, Switzerland and Dr Jen Unwin United Kingdom.
The power of hope - Dr David Unwin lecturing about his 117 patients
who brought their Type 2 Diabetes in remission!
Get together at the first evening of the Conference
What a joy after two years for COVID-19 travel & Meeting Restrictions
finally meeting old and new friends!
Josephine Barbarino announcing Dr Bernd Michael Löffler and his first lecture
"First do no harm - understanding medicine as a craft"
"Cooking for the Brain" - Cooking workshop in the historic kitchen of the Hotel Kurhaus
left - Beth Zupec-Kania RD, CD, representing the Charlie Foundation, United States
right - Sybille Bellamy Kraft, President and founder of Keto M+, France
Early in the Morning
"Change Happens Through Movement - and Movement Heals."
Pilates workshop with Janine Rensch founder of Pro Pilates Zürich
Bernice and Adrian from Mexico
heavy cream...
5 days of delicious Keto Breakfast, Coffee Breaks, Lunch Buffets and 3-course Dinners
created by Chef Marcus and his dedicated Team.
A big thank you to our friends and sponsors Gemma Kochis and Dorian Greenow
Keto Mojo providing free Glucose and Ketone Testing during the whole Conference
During the intermissions - clean fresh air and beautiful views to the surrounding Mountains...
Big applause for a great team - from left to right
Jan Baszucki, Patricia Daly, Elena Gross, Olivia Reyl, Josephine Barbarino,
Georgia Schoonbee, Dr Suzan Oruc, Ivonne Reuter, Maximilian Mager, Robert Lenzbauer,
Beth Zupec-Kania, Gemma Kochis, Dorian Greenow, Chef Marcus, Stephan Barbarino and Christof Steiner and the Kurhaus Team - missing in the picture Dr Jürg Kuoni
Dr Ignatio Cuaranta, Argentina
on the importance of Circadian Rhythms...
Founding and Advisory Board Member Dr Ian Lake on Type 1 Diabetes
Dr Nasha Winter, Josephine Barbarino, Dr Wafaa Abdel-Hadi & Patricia Daly M.Sc.
Dr Nasha Winter, author of "The Metabolic Approach to Cancer"
impressively lecturing about her own cancer journey and a new holistic
understanding and treatment.
Jan Ellison Baszucki (Baszucki Brain Research Fund) and Bipolar Grant Awardee
Dr Iain Campbell from the University of Edinburgh. Jan's speech, Iain's lecture and
their live "Bipolarcast" from the Conference - with Matt Baszucki online from California
raised the awareness and touched everyone's heart!
Exceptional lecture by Dr Iain Campbell about his own journey and
the clinical trail and mechanistic study on Ketogenic diet and bipolar disorder
at the University of Edinburgh,
Dr Elena Gross from "KetoSwiss" explaining her patented product for the dietary management of migraine MigraKet® to Keto Live Partner & cohost
Olivia Reyl Expert in projects with a positive impact on modern society
The Recorded Lectures of the 2022 Live Conference will be available as our 2nd International Keto Live E-Learning Conference soon
after Post-production and adding Q&A Questionnaire and CME/CPD certification the E-learning Conference will allow you to watch, learn and collect Contiuing Medical Education Credits at your own pace from the comfort of your home or - whenever & wherever you have time and Internet!
Have a look at our 1st Keto Live E-Learning Conference already available on this Website
Signup for our newsletter and we will let you know when the 2nd E-Learning Conference goes online.
Never miss our events
join us today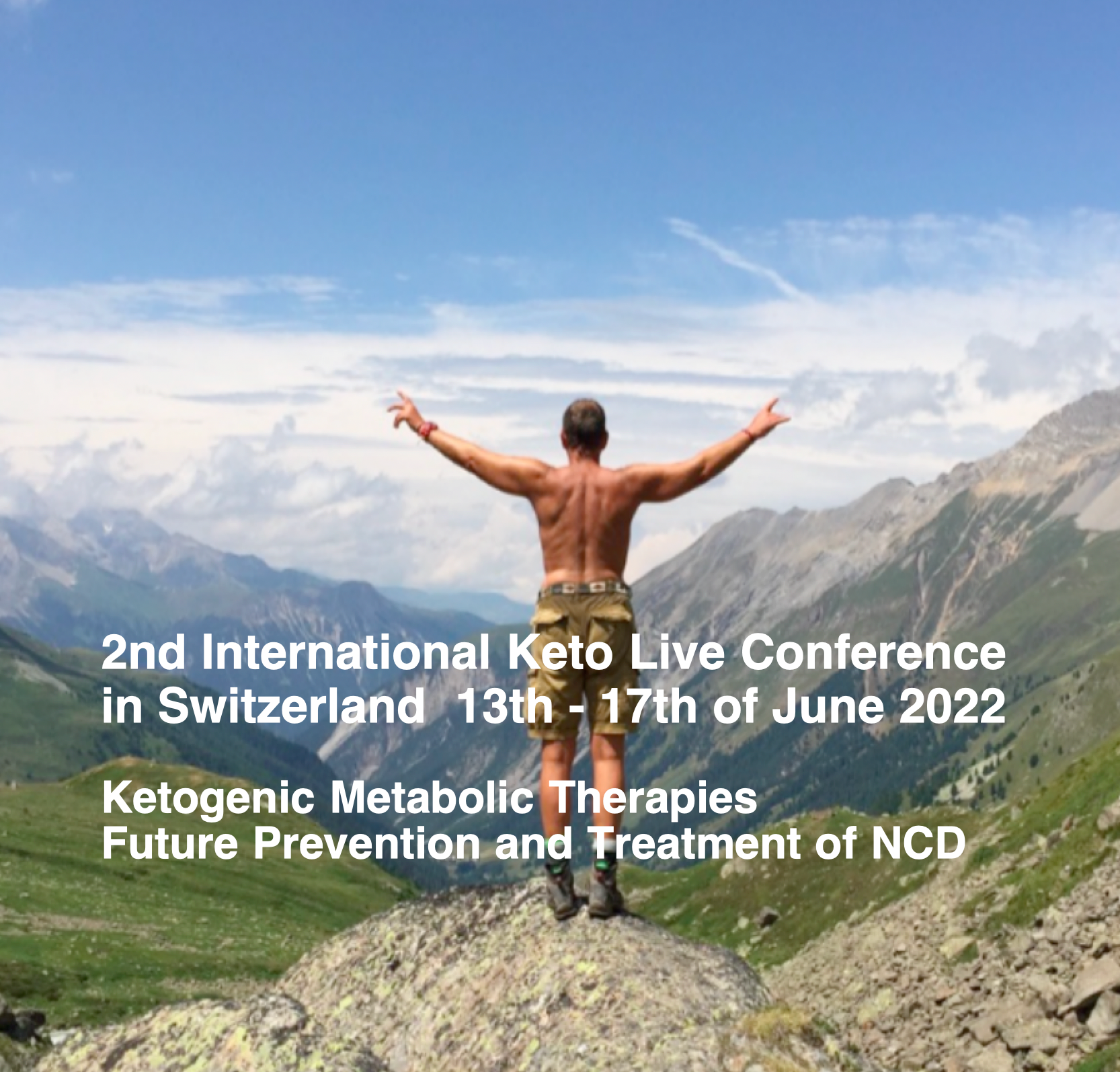 The Live Conference 2022 in Switzerland was CME/CPD Certified
by SGAIM
The Swiss Society for General Internal Medicine
by SSMO-SGMO-SSOM
The Swiss Society for Medical Oncology
by SGED-SSED
The Swiss Society for Endocrinology & Diabetology
by SNG
The Swiss Neurological Society
by SVDE ASDD
The Swiss Association for Dieticians and Nutritionists
& by BANT
The British Association for Nutrition And Lifestyle Medicine
This was Our Program 2022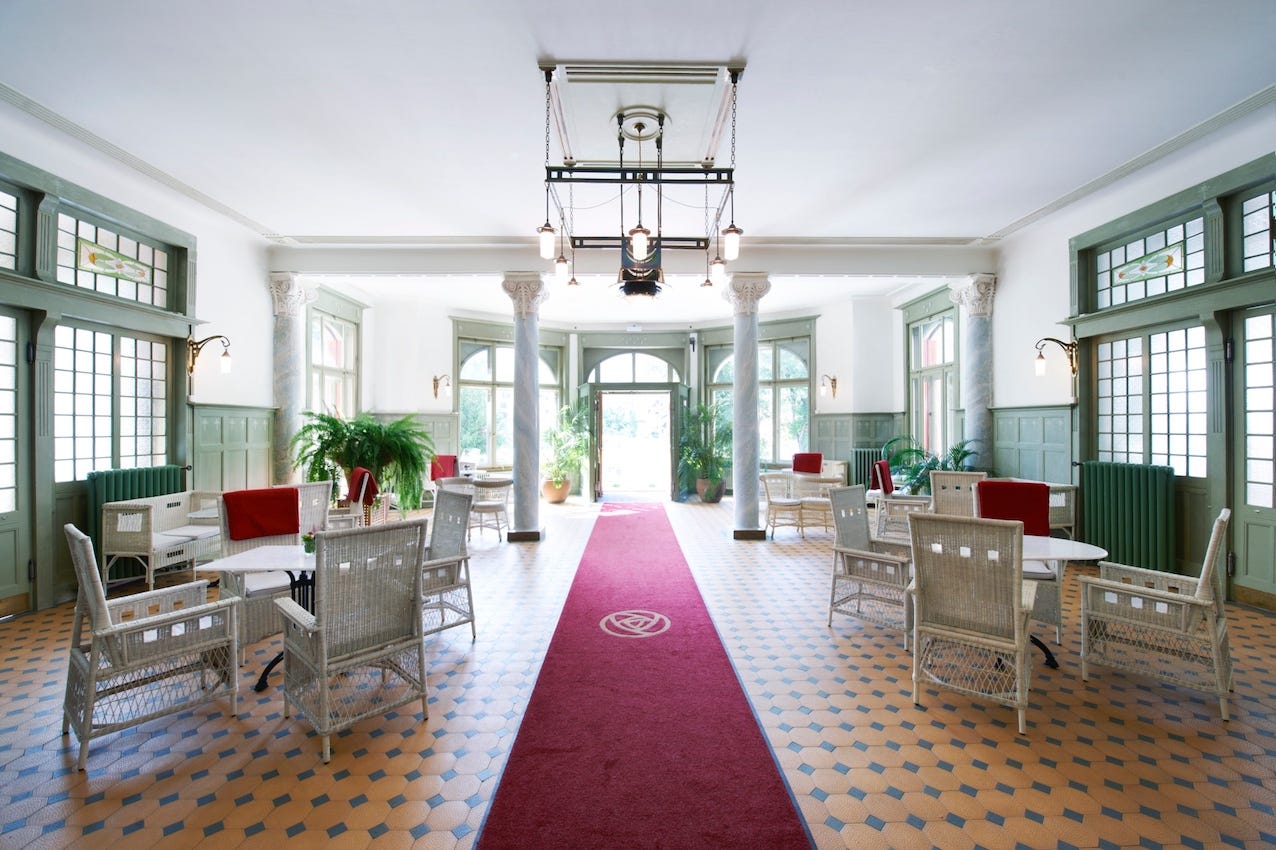 Monday, 13th of June - Neuropsychiatry Part 1
CME Credits: 4 SSMO-SGMO-SSOM, 4 AIM-MIG, 3 SNG - SVDE ASDD 3 Points
Day one - Good Evening at the Kurhaus Bergün
Register for the Workshops
19:30 - Welcome Get Together
Three-Course Keto Menu at The Restaurant
Tuesday, 14th of June
Insulin Resistance - Cardiovascular Disease
CME Credits: 6 SSMO-SGMO-SSOM, 6 AIM-MIG, 2 SNG & SVDE ASDD 6 Points
Workshop No 1: "Cooking for the Brain – the different Names/Ratios of KMT"
With our new series of Workshops, we would like to introduce our "How-to Keto" Handout Project - for Doctors, Dietitians and their patients.
Wednesday, 15th of June – Cancer
CME Credits: 6 SSMO-SGMO-SSOM, 6 AIM-MIG, 3 SNG & SVDE ASDD 6 Points
Workshop No 2 - "How to get into and how to maintain therapeutical Ketosis"
Patricia Daly BA Hons, dipNT, mBANT, mNTOI, Switzerland, Ireland
Dr Elena Gross, Germany, Switzerland
Dorian Greenow, United Kingdom, USA
Foods, Ketone Supplements and Measuring Blood Glucose & Ketones
In the Cinema Room of the Hotel Kurhaus
Content from Youtube can't be displayed due to your current cookie settings. To show this content, please click "Consent & Show" to confirm that necessary data will be transferred to Youtube to enable this service. Further information can be found in our Privacy Policy. Changed your mind? You can revoke your consent at any time via your cookie settings.
Consent & Show
LATE NIGHT Special - Wednesday 21:00
We are extremely proud to announce that our Audience will be among the first to watch a raw cut version of This Important Documentary BY Maggie & Brad Jones
Content from Youtube can't be displayed due to your current cookie settings. To show this content, please click "Consent & Show" to confirm that necessary data will be transferred to Youtube to enable this service. Further information can be found in our Privacy Policy. Changed your mind? You can revoke your consent at any time via your cookie settings.
Consent & Show
Meet our Keto Live Founding & Advisory Board Member
Prof Thomas Seyfried
Maggie & Brad Jones are Joining us Live To Present CANCER/Evolution
"One month after my 40th birthday I was diagnosed with terminal, stage 4 lung cancer that had spread to my eye, liver, four tumours in my brain, and more than a dozen lymph nodes throughout my chest, neck and abdomen. My prognosis of six to eight months with conventional treatment seemed optimistic. My doctors were focused on making me comfortable. I was dying.
One year later, I was cancer free."
Thursday, 16th of June - Diabetes
CME Credits: 6 SSMO-SGMO-SSOM, 6 AIM-MIG, 3 SNG & SVDE-ASDD 6 Points
Workshop No 3 - "Change Happens Through Movement - and Movement Heals."
Friday 17th of June - Neurology & Psychiatry Part 2
CME Credits: 6 SSMO-SGMO-SSOM, 6 AIM-MIG, 4 SNG & SVDE-ASDD 3 Points
Don't Miss Our Keto Live Conference 2023 in Switzerland - Save the date June 12th - 16th